Posted : 1 month ago on 10 November 2013 11:07 (A review of
Gravity
)
In this day and age, it is not often we experience cinema as a spectacle event. Films of this type usually provide the combination of powerful human drama with a new supply of technological features, particularly in 3D. In that sense, they have often stood out against typical Hollywood films and have something new to offer. Alfonso Cuarón's
Gravity
is another addition to that list among spectacle films, such as
Avatar, Hugo
and
Life Of Pi
, as its visual representation becomes an equally substantial achievement to the plot and characters. Alfonso Cuarón returns to filmmaking for the first time since
Children Of Men
in 2006 and provides us with a truly intense, eye-gauging and stunning space-drama.
Those who are familiar with Cuarón's work will identify that two of his auteurist styles of filmmaking are his excessive use of long takes and tracking shots. In the past, these techniques have allowed the audience to literally become the camera and vice versa that leaves us to follow the characters and examine the narrative flow. In
Gravity
, we witness unbelievable direction from Cuarón through multiple long takes, such as the film's first thirteen minutes. These long takes suggest Cuarón's talent as a director of immaculate quality, ability to direct the actors in ways which maintain the audience's attention. Cuarón's central focus in
Gravity
is the naturalistic portrayal of outer space and his direction is portrayed similar to a discovery channel, which becomes an observation exercise for viewers. Through sound effects, we often hear only the sound of breathing and throughout most of the film; there is a limited supply of music. This additionally stands away from other Hollywood films as it becomes a spectacle film filled with nature. Cuarón's sci-fi hit adds a sense of realism and truth.
In many ways,
Gravity
is a typical survival film that we have seen time and time again. The film itself is basically two astronauts stranded in outer space after a mission goes wrong and try to get back to Earth. That is the story and due to this, the plot is thin and occasionally lacked depth. We did get a few incidents in which protagonist Ryan Stone talks about her daughter but the aim of
Gravity
is to experience hers and Matt Kowalsky's situation and pray that they find solutions to return home. So, in a sense, the plot is exactly the same as the story. The audience still experience space as it is but
Gravity
still had the potential to go beyond those borders and provide us with further ambiguous structure. The 3D experience arguably has not been more exhilarating and breath-taking since
Avatar
in 2009. It goes to show that it only works if a film is purely made for it and has been done properly and patiently. 3D almost literally dragged us into outer space but the beauty of
Gravity
is that it would still be a marvelous experience without it.
While we witness a truthful depiction of outer space and its natural beauty, it is entirely depicted through the dangerous and intense journey of Dr Ryan Stone and Lieutenant Matt Kowalsky. Sandra Bullock took on the role of Stone with a superb performance. Bullock has often been criticized for her acting and while she has been a bland actress throughout her career, her role in
Gravity
is arguably her greatest yet. We experience everything with her and whilst in her situation, she envies pure human spirit and a firm connection with the audience.
Some have argued that Stone and Kowalsky, portrayed by George Clooney, were underdeveloped as characters. However, they are not like your traditional Hollywood characters with acknowledged backgrounds and motives. It is their independence that allows them to drive themselves out of the circumstances. In fact, the development of particularly Ryan Stone is told through her struggles to return to Earth. It becomes a revelation for the audience as the courage and bravery is who she really is. On the other hand, Matt Kowalsky was almost irrelevant to the film as he was seriously underdeveloped, even as a supporting character. George Clooney was basically playing George Clooney. In a sense, it worked because he was symbolizing the average man in space and Bullock the average woman, but of what we see of Clooney, his appearance was rather bland and had nothing compared to Bullock's performance.
Typically,
Gravity
has been compared to Stanley Kubrick's
2001: A Space Odyssey
through similar visual representations of space. Cuarón's sci-fi hit certainly does achieve a spectacular, naturalistic experience of space along with 3D but it could and should have been a true landmark if it perhaps enhanced a deeper plot. Despite this,
Gravity
is still an unforgettable experience that makes its mark among
Avatar, Hugo
and
Life Of Pi
as a film of pure visual magnificence. Be prepared for an jaw-dropping 90-minute ride in space.

0 comments,
Reply to this entry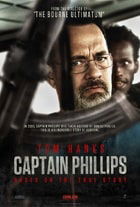 Posted : 1 month, 1 week ago on 3 November 2013 05:38 (A review of
Captain Phillips
)
In recent years, we have witnessed the release of multiple biography-dramas. While they are re-telling certain events in the magical world of cinema, there are not many out there which clench the emotional drama or intensity during its time setting, especially if it is from the perspective of an individual character. Paul Greengrass already blew our minds with his unbelievably realistic, stomach-turning 9/11 drama-thriller
United 93
, and seven years later, he has achieved that once more with
Captain Phillips
, which revisits Captain Richard Phillips' experience of the Maersk Alabama hijacking in 2009. Greengrass has been known for his auteurist style for depicting real-life dramatized events with his unique camera style and approach to
Captain Phillips
ultimately paid off. Here we have another masterpiece from Greengrass that will leave you off the edge of your seat and is a strong Best Picture contender.
Paul Greengrass has always been a director of documentary-like technicality. His most notable attribute as an auteur has been his effective use of shaky camera. This is sometimes a huge gamble as its continuously wobbly movement could confuse the audience as to what is happening in a scene. Greengrass is the master of this technique because it is perhaps as close as a film can get to grasp a sense of reality, in a similar style to documentary. With all of the thrills, action and suspense that
Captain Phillips
possesses, the implication of Greengrass' wobbly filming style worked beautifully. If anything, it got the audience even more involved as a realistic drama but it still worked tremendously as an escapist film.
Another substantial quality in
Captain Phillips
is the nail-biting suspense. Admittedly, the film begins like it is an ordinary day but the appearance of the Somali pirates and the hijacking picks up the pace. From this point, the suspense gets higher, the surroundings get more claustrophobic and the audience's uncomfortable predicament gets tighter. Greengrass progressively tightens and zooms on the suspense through his technical style and narrative flow which we, the spectators, are almost reaching out of our seats and begin to find it more difficult to endure. Nevertheless, the amount of stomach-turning tension that
Captain Phillips
bestowed perhaps could not have got any higher than Greengrass' shaky-camera techniques and of course, Tom Hanks in the leading role.
Particularly in his most famous roles, Tom Hanks has delivered performances as characters either in search of a unique adventure or are forced into one. His appearance in
Captain Phillips
is in some ways a typecast because it is once again, a film that features Hanks practically on his own in which the plot's central focus is on the circumstances of his on-screen character, similar to
Cast Away
. In
Captain Phillips
, especially in the film's second act, the audience are there with Phillips every step of the way and Hanks' portrayal of a terrified yet brave and noble man really shines. It is perhaps his greatest performance in a long time and he is undoubtedly a contender for Best Leading Actor. While Hanks' is leading the cast like he almost always does, a stand-out performance in
Captain Phillips
is newcomer Barkhad Abdi as pirate leader Muse. In his first ever acting role, Abdi reaches up to the hype and formed a superb chemistry with Hanks. Muse is a complex character as he, like Phillips, wants to do what is right for his country, current situation but does it in a wrong but rather desperate way which demoralizes his objective and perhaps the poor Somalia people. Nevertheless, Abdi's first on-screen appearance is an inspiration to amateur actors and he deserves an Oscar nomination for Best Supporting Actor.
Captain Phillips
is a gifted thriller which possesses the ability to maintain exhilarating suspense and emotional exhaustion upon the audience. The fact it was based on a true story, one that occurred only in 2009, depicts further historical involvement and Greengrass' technical documentary-like style practically seals that. At the same time, it is rather unpredictable for a bio-pic as narrative events, characters and camera shots are thrown around everywhere examining and tightening the circumstances. Thus,
Captain Phillips
gives Kathryn Bigelow's
Zero Dark Thirty
a run for its money and it could become Greengrass' greatest opportunity yet at Oscar glory as well as for Tom Hanks to claim his third Academy Award win.

0 comments,
Reply to this entry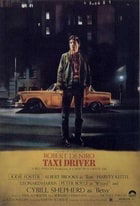 Posted : 3 months ago on 9 September 2013 07:27 (A review of
Taxi Driver
)
Taxi Driver
was released in a period when American Hollywood was going through a series of alterations. The film served as a crucial example that illustrated how Hollywood has changed from the classic era, particularly through its independent filmmaking techniques and the implementation of more oppressive themes.
Taxi Driver
also became a crucial feature in the career of Martin Scorsese as it introduced his own techniques of violence and crime in America, which progressively became his directorial style. For these reasons,
Taxi Driver
is one of Martin Scorsese's masterpieces as well as an important benchmark in the crime genre.
Martin Scorsese has become widely recognized as the kingpin director of mafia and criminal-based films. However before gaining this reputation,
Taxi Driver
became arguably the benchmark that began it all; in fact, it was his first masterpiece. Before audiences see a character turn criminal, it is important to first witness psychological background and the motives, which is what we see in
Taxi Driver
. Even after many films that Scorsese has directed over the past 40+ years, we have rarely seen central characters expressing psychological issues as opposed to their criminal lives. In fact, we perhaps have not seen a better thought-provoking and more personal Scorsese feature since. His direction in displaying these conditions as well as the oppressive atmosphere in New York connected beautifully and has consequently left us with a landmark of the crime-drama sub-genre.
Taxi Driver
has negativity and depression written all over it but not which is tear-jerking. The majority of the film appears natural with traditional landscapes of Manhattan, New York. However, it is
Taxi Driver
's time-setting and circumstances that portrays The Big Apple rather darkly and somewhat horrifying. While
Taxi Driver
introduces psychoanalysis, it also illustrates how economically and socially low the United States of America, even in New York City, has become following their withdrawal and defeat in the Vietnam War. In addition, we witness individuals in a society who are associated with either forms of prostitution or violence. Seeing as it was filmed in 1976 and the Vietnam War ended in 1975, audiences actually do witness America at that present time.
Although the legendary Robert De Niro's rise to fame began with his Oscar-winning performance in
The Godfather: Part II
, we hadn't yet seen his breakthrough in a leading role. Re-uniting with Scorsese again after
Mean Streets
, De Niro delivers a ground-breaking performance, arguably his greatest of all time, as the eccentric and lonesome Travis Bickle. This character symbolizes the consequences of both witnessing and experiencing trauma in a social and personal environment. Travis is a good man but is beaten down by loneliness and obsession to sink lower and complete his pathway to insanity. De Niro's simplicity and politeness as Travis pulled off marvellously as did his portrayal of the character whilst in his criminal state.
Furthermore, hats go off to the supporting cast in
Taxi Driver
. At only 12 years old, Jodie Foster goes the distance in her portrayal of child-prostitute Iris. Her performance is absolutely wonderful but how we feel about the character is a mixed bag. It is shocking to see one so young appear and act so sexually explicit but Foster portrays this in a mesmerizing manner. In fact, Iris' appearance and her nature add a further oppressive tone to what New York City and its citizens have become. Foster's chemistry with De Niro is unique but superb and her role is among the greatest child-star performances of all time. Finally, we witness appearances from Harvey Keitel, Cybill Shepherd and Albert Brooks and they each deliver solid performances.
Taxi Driver
is powerful American filmmaking displaying America practically in the gutter. This adds a rather uniquely creative value behind it as the film examined the brutal manipulation of the mind, something not so popular during that production period. Only Martin Scorsese could have pulled it off and his approach and execution to psychological depth has never gone any higher. Nevertheless, this psychological-drama is arguably the greatest achievement in Martin Scorsese's directorial career, features iconic performances from De Niro and Foster and, finally, makes its mark as a benchmark of the New Hollywood era.

0 comments,
Reply to this entry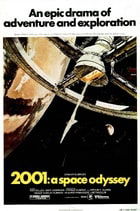 Posted : 3 months, 3 weeks ago on 22 August 2013 10:43 (A review of
2001: A Space Odyssey
)
Throughout the past 40 years, we have witnessed some of the most memorable science fiction films of all time by use of impressive effects and extraordinary characters within such imaginative worlds. But what became the birth of this and, therefore, became a breakthrough and opened a new generation of science fiction was Stanley Kubrick's
2001: A Space Odyssey
. At the time, there had never been anything like it before and, quite frankly, there has been nothing compared to it ever since, not even the 1984 sequel
2010: The Year We Make Contact
. Nevertheless,
2001: A Space Odyssey
is truly one of the most important films ever and is an eerie that embarks us into the unknown world of space but is also beautiful to watch and ultimately defined cinema as a form of art.
Originally
2001: A Space Odyssey
had shockingly been met with a mixed critical reception and had not become a financial success, but it did take home one out of four Academy Awards that it was nominated for. Stanley Kubrick always gave us his vintage style of filming but with the majority of his films, especially
2001: A Space Odyssey
, he wanted to illustrate new meanings for the audience. Kubrick added the essence of natural beauty on Earth and in space and attempts to not so much make the film as entertainment but to provide a thought-provoking feeling to it. It analyses from the beginning of mankind; hence the 'Dawn Of Man' sequence, to how we have intelligently and technologically advanced. During this process,
2001: A Space Odyssey
contained certain elements about the Universe and philosophy; not only in the 'Dawn Of Man' sequence but in almost every act of the film.
Kubrick's sci-fi is slow in terms of pacing. This could frustrate specific viewers and words like 'boring' could immediately come into play. However, due to
2001
's central theme being nature, Kubrick's eerie and occasionally haunting portrayal of outer space, the Universe and mankind is simply for audiences to observe and reflect on for themselves. It is not to entertain an audience but it is to provide a clearer and more realistic understanding of our world and others beyond it.
2001: A Space Odyssey
could have been a traditional sci-fi for its time with less advanced technological features, but it was the slow, observant tone and stunning visuals which highlighted the film as a benchmark of the genre as it bridged between classic and modern science-fiction. In fact, the visual effects as well as Kubrick's directorial approach is arguably the greatest among any other science-fiction film today.
Films that are considered the greatest of all time usually feature notable actors among Hollywood. However, Stanley Kubrick went even more original as he cast unknown performers as
2001
's central characters. Admittedly, the characters were second-best due to the visual and natural representation of life that the film reflected on but these actors still had impressive roles. Some may argue that these characters were underused but we managed to stick along with Dave and his crew along their odyssey through space. Keir Dullea gave a solid performance as protagonist Dave as did Gary Lockwood and William Sylvester as Dave's fellow crew members. Furthermore, although this is only a voice-acting role, the stand-out performer was Douglas Rain as HAL 9000. Rain's calm, relaxed voice worked beautifully as HAL as it sounded exactly like a computer but his portrayal added a sense of humanity to the character, particularly in the iconic "Daisy Bell" sequence.
While
2001: A Space Odyssey
does not have a specific target audience, it does require a specific audience to fully appreciate it. Its slow pacing enables viewers to understand the way of outer space and the Universe more naturally than most science-fiction films. This became highly important upon
2001
's release in 1968 and became the 'New Hollywood' within the science-fiction genre. Nevertheless, Kubrick's glistening yet surreal contribution on this phenomenon became the greatest achievement of his career and deserves its place among the greatest and most important films in cinema history.

0 comments,
Reply to this entry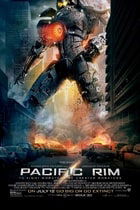 Posted : 3 months, 4 weeks ago on 16 August 2013 06:26 (A review of
Pacific Rim
)
Pacific Rim
is a different blockbuster compared to many that audiences will see in 2013. Considering the fact that it served as Guillermo Del Toro's first directorial feature in five years, it is also a film that is not a new franchise installment, a remake nor adaptation. The film's director Guillermo Del Toro has always been a director of dark, visionary style to which he applied in his original fantasy and horror films as well as in adapted, mainstream Hollywood.
Pacific Rim
could arguably be his most prominent picture to date as it mixes his own roots with the grand, visual scale of Hollywood. It may have taken many narrative concepts from various monster films but Del Toro's creativity and flexibility as a director enabled him to produce a feature film that was mind-blowing and an exhilarating thrill ride.
Pacific Rim
is quite literally a combination of
Transformers
and
Godzilla
. So, on a visual scale and with visionary director Del Toro,
Pacific Rim
had the potential to be nothing more than an epic experience. However, films similar to Del Toro's latest have often been critically demolished due to a high supply of visuals and lack plot and character creativity.
Pacific Rim
may still contain elements from other past films but the combination provided us with something unusually original. The majority of monster movies are incredibly corny but surprisingly,
Pacific Rim
was more realistic than expected. For example, Del Toro's darker tone with striking cinematography, identical to
Blade Runner
, captured a surreal tone of science-fiction and seeing gigantic creatures called Kaijas from a dark world breaching and attacking ours would leave audiences emotionally threatened and drawn into the story. Del Toro has been impressive with capturing realism of dark fantasy and science-fiction cinema. So, he does another impressive job with
Pacific Rim
.
On the other hand,
Pacific Rim
was a grand visual spectacle. In some ways, it has a similar pictorial representation to James Cameron's
Avatar
where the effects in
Pacific Rim
are the presentation with the plot serving as a background feature. The most stunning visuals were of the human-shaped Jagers, the 'species' of gigantic robots, fighting the aliens. It provided a touch of masculinity which we do not see often anymore in Hollywood. Supported by the dark tone, cinematography and that most of the cast are male, Del Toro highlights the Jagers as strong forces, ones more powerful than mankind, and the action sequences become very physical through intense sound effects. However at unexpected, strange occasions, there are incidents of attempted humour thrown in and because it is a dark, serious sci-fi, the humour just did not work.
To make
Pacific Rim
more original and perhaps different to other Hollywood blockbusters, Del Toro selected an ensemble cast of unknown actors. In the leading role was Charlie Hunnam as Raleigh Becket, a former Jager pilot who comes out of retirement to help take down the Kaijus. While
Pacific Rim
works on a scale of direction, visual effects and plot, it is the character development that became the biggest letdown. The protagonist must engage audiences from beginning to end as we are following him in this story but Becket not only had a thin personality but was severly underdeveloped and at times, underused. Rinko Kikuchi was pretty bland as Mako Mori as there was very little partnership or romantic connection between her and Becket. Meanwhile, it is Idris Elba, Charlie Day, Robert Kazinsky and Ron Perlman who make convincing appearances in
Pacific Rim
with decent performances.
If there is anything that
Pacific Rim
has shown, it is how breath-taking a visual experience in a cinema can be yet must have strong characters, performances in order to fulfill that. Guillermo Del Toro's approach to dark fantasy and science-fiction worked in
Pacific Rim
but the characters and screenplay are what prevented it from being a crucial visual spectacle. Was it worth Del Toro leaving as director and co-writer of
The Hobbit
series to make
Pacific Rim
? On a visual level, yes, but financially and to retrieve more fans, no. If you are looking for a film to entertain you and to leave you thinking 'wow', then
Pacific Rim
is a solid candidate.

0 comments,
Reply to this entry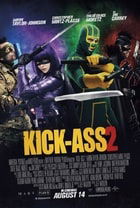 Posted : 3 months, 4 weeks ago on 16 August 2013 11:13 (A review of
Kick-Ass 2
)
The first film in what now appears to be
Kick-Ass
franchise surprised us all. It looked like a complete parody spoof of superhero films but the key to its success was its originality within plot and characters as well as creative and somewhat artistic visual style. It was entertainment at the highest standard and like many which achieve this, a sequel is irresistible to abandon. Judging from this sequel's title, audiences were expecting exactly it suggests – superheroes kicking ass for a second time.
Kick-Ass 2
proves itself to be just that and become a very enjoyable, hilarious and fun sequel. However, its biggest faults were that it lacks the smooth originality and tone which worked so impressively in the predecessor.
The majority of central crew members from
Kick-Ass
returned for this sequel but this time, we witnessed a new director's angle on Mark Millar's work. Matthew Vaughn crafted a simple yet visually artistic comic book adaptation with
Kick-Ass
in 2010. Jeff Wadlow, on the other hand becomes a convincing replacement as director of
Kick-Ass 2
. He individually wrote the sequel's screenplay and successfully maintained the same hilarious, witty one-liners as well as further creativity within character and plot development. His screenplay was top-notch and as director, he fulfilled more traditional comic-book trends with more action and violence. On a similar note, it may have been extremely repetitive from its predecessor but that does not matter. It the sequel was less exciting, gruesome and funny, it would defeat the aim of the title and overall intention the film brings. In addition, its pacing and tone seemed somewhat unique at times as sequences kept jumping and further stories kept expanding. It appeared unusual to begin with but as the film continued, the pieces fitted.
The plot in
Kick-Ass 2
becomes more serious than in its predecessor. Vaughn never aimed for the original film to appear emotional or tear-jerking but the implication of further dramatic concepts in
Kick-Ass 2
added a sense of realism with morals behind them. This has often been the case with superhero sequels, such as
The Dark Knight
and
Spider-Man 2
. Still, on a more emotional level,
Kick-Ass 2
is a story of self-discovery as it focuses on the meaning of superheroes, differences between their ordinary selves and their alter egos, the consequences of becoming a superhero and learning about who they really are. Audiences have got to know the characters and we have witnessed them fulfilling their destinies as superheroes but now we've seen that, it goes more in depth. Therefore, director Wadlow provides a different angle to Kick-Ass, Hit-Girl etc and
Kick-Ass 2
becomes more of a traditional superhero film than a parody.
Even after three years since the first
Kick-Ass
film, Aaron Taylor-Johnson still appears the same as Dave Lizewski/Kick-Ass. As opposed to being a teenage geek in the first film, we see a Bruce Wayne/Peter Parker like Dave/Kick-Ass in this sequel. As previously stated, we follow Dave's journey of self-discovery and once again, Taylor-Johnson delivers a great performance. Furthermore, after stealing the first film with her fantastic role as the foul-mouthed and badass Mindy Macready/Hit-Girl, Chloe Grace Moretz succeeds in this sequel. However, this time we see both a different Moretz and a different Hit-Girl. In between the two films, she has transformed from a little girl to a hormonal teenager. Hit-Girl was a controversial character in the first
Kick-Ass
but now she's growing up, the character and actress has not gone to that extreme level and has perhaps become a joint protagonist.
Christopher Mintz-Plasse is just perfect for the role of Chris D'Amico as he goes from a nerdy Red Mist to the supervillain The Mother F***er. This re-invention is the perfect spoof towards supervillains as he aims to cause chaos and get revenge but the path to achieve it is pure laughter. Finally, Jim Carrey makes a cool appearance as Colonel Stars And Stripes. Similar to Nicolas Cage in the predecessor, Carrey stands out in
Kick-Ass 2
as the Colonel was his coolest character in years. However, at times his character felt somewhat underused and he could have become someone so much more.
Kick-Ass 2
is a kick-ass sequel to a kick-ass predecessor. It may have had pacing issues and a slight lack of originality but it still delivered as a film of pure entertainment. The humour and violence were still the same and was not any more or any less funnier or gruesome than its predecessor. Jeff Wadlow perhaps was not going to portray the more creative and artistic form of Mark Millar's comic book like Matthew Vaughn did, but his work was still impressive. Finally, now that Mark Millar has released the comic book of
Kick-Ass 3
, it will only be a matter of time before that film adaptation comes around. Until then and after two impressive instalments thus far, excitement for the third and perhaps final addition to the
Kick-Ass
series will be even higher.

0 comments,
Reply to this entry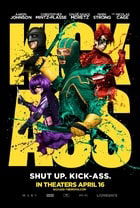 Posted : 4 months ago on 14 August 2013 01:57 (A review of
Kick-Ass
)
The aim of most superhero adaptations is to fulfill the excitement and expectations of comic book nerds in the breath-taking visual experience of cinema. Matthew Vaughn's
Kick-Ass
takes a uniquely creative detour as its story is told from the perspective of teenage characters inspired by comic books. However, due to this the film provides a brutal, violent, more realistic and thematically darker tone that opens a new style within the superhero genre. Mark Miller's
Kick-Ass
comic book is different in general compared to, for example, MARVEL and DC Comics but amazingly, the
Kick-Ass
film adaptation becomes both a straightforward, exciting superhero film and a parody.
In many ways,
Kick-Ass
has parody and spoof all over it. Indeed, it is about ordinary, super-powerless people becoming superheroes but it often pokes fun at the whole superhero genre. It does this through its humour within key moments that jeopardize the invincibility of a superhero. For example, Spider-Man takes giant leaps across buildings but Kick-Ass, inspired by Spider-Man, almost attempts this but suddenly retaliates and gets terrified. While
Kick-Ass
still parodies from other superhero comics and films, it does get serious in its own unique way. It does not contain any dramatic concepts seeing as the humour and violence dominate, but the development and execution of the characters and plot initiate 'ridiculous drama'. In addition,
Kick-Ass
get serious in terms of the violence and vulgar dialogue it bestows, particularly through the Hit-Girl character. It is nothing bad but the film prevails in being afraid or forced to take it to that extreme level. In fact, the mood
Kick-Ass
has makes all the extreme and arguably controversial incidents humorous. The characters have no powers and to have no violence would seal it as a spoof but the extreme violence redeems the superpowers that these character do not possess.
While Mark Millar's original comic-book and this
Kick-Ass
film adaptation is dark, the visual style is somewhat unique. Director Matthew Vaughn's choice to give the film an ordinary colourful tone blends with the general aim - to transform ordinary people into superheroes within the real world. It works but at the same time, it is daft because its fictional, science-fiction style opposes the traditional visual representation of comic books. However, the film becomes focused on ordinary citizens but when we are introduced to all of them as their alter-ego, it becomes more comical while still using the same cinematography. In fact,
Kick-Ass
follows identical action, comical trends of Quentin Tarantino's
Kill Bill
, particularly filming style, editing and visual effects.
While we saw a re-invention of comic book adaptations in
Kick-Ass
, we also witnessed the uprising of new young stars. First, Aaron Taylor-Johnson delivers his breakthrough performance in the role of Dave Lizewski/Kick-Ass. Dave is an ordinary comic-book nerd who becomes influenced by superheroes to become one. Like most superheroes, we see Taylor-Johnson playing practically two characters and he shines as both a teenage geek and as a superhero fighting crime. Furthermore, Chloe Moretz's role as Mindy Macready/Hit-Girl is a total show-stealer. At 12 years of age, she went to the extreme through explicit language which highlights her early stardom status. Meanwhile, Christopher Mintz-Plasse is hilarious as Chris D'Amico/Red Mist, the geeky son of mob leader Frank D'Amico. On a similar note, Mark Strong is badass as Frank, a Guy Ritchie-like villain with a sinister but darkly funny nature and Nicolas Cage surprisingly shines and stars in his best role in years as Damon Macready/Big Daddy.
Initial expectations for
Kick-Ass
were mixed but its originality, character development and humour made it a surprisingly impressive success. The plot and characters serve as homage to superheroes through specific references yet the humour creatively parodies that.
Kick-Ass
is non-stop entertainment and exemplifies that it is often the simple, original films that become the greatest. It's high supply of entertainment values worked at the highest level alongside its impressive visual and technical style, which occasionally signified it as a film of art. Nevertheless,
Kick-Ass
delivers the exact ambition of its title and leading character – to kick ass.

0 comments,
Reply to this entry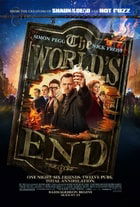 Posted : 4 months, 2 weeks ago on 26 July 2013 04:05 (A review of
The World's End
)
After their critically acclaimed comedy hits
Shaun Of The Dead
and
Hot Fuzz
, Edgar Wright and Simon Pegg present
The World's End
- the 'green-mint flavoured' finale in their uniquely creative
Three Flavours Cornetto
trilogy. Since its inception, the series has been recognised for its innovative twist on parodying specific genres. Judging from trailers and still images,
The World's End
seemed to have the tone to display a giggling nod to science-fiction cinema and, therefore, conclude the trilogy on a satisfactory note. However, despite the high expectations,
The World's End
was not on the same level as
Hot Fuzz
or
Shaun Of The Dead
in terms of creativity, humour or overall execution. Consequently, it was not the great finale to a fantastic trilogy as it should have been.
One of the strongest points of the two predecessors in the
Three Flavours Cornetto
trilogy was the style of humour through one-liners in dialogue, character situations and comical violence. In fact, that is where they have been such strong parodies because the comedy becomes as laughable as the plot and characters. However, while
The World's End
features perhaps the most random, disconnected plot of the trilogy, it had a severe lack of laughs and merely became a straightforward sci-fi. That side of the plot is original but when you look at it that way,
The World's End
is fun but it mainly disappoints because that was not its initial purpose because the minty taste of the Cornetto - the humour, should have been there. Furthermore, the pacing and execution was a shamble. The film started off very slowly with the group's teenage background story, the reunion between them and small-talk dialogue in the pub. It lacked narrative momentum with nothing much to look forward to. That is until the film turns sci-fi where it becomes a crazy rollercoaster and unfortunately is ruined by the meaningless ending.
However, in light of
The World's End
's flaws, it maintained one allegiance that has made the trilogy so great – its technical and visual contribution to the British culture. The film often highlights key landscapes of the British countryside as well as the rural area within a small British town. Like its predecessors,
The World's End
expresses a clear, civilized Britain but within a movie world; hence the tribute to styles within specific genres. In addition, it had some decent action sequences which director Edgar Wright handled rather well, but a number of them lacked that badass, comical and adrenaline-fuelled excitement that were in
Hot Fuzz
and
Shaun Of The Dead
. On a similar note, the script was a mixed bag. It is really not the best Pegg and Wright can do, especially regarding the humour, and they really could have gone the distance with the unusual interaction of the pub crawl and alien/robot 'invasion', but it was not to be.
Simon Pegg is different in
The World's End
as he portrays alcoholic Gary King. Although the audience see Gary as the central character, he often serves as the antagonist. He is somewhat trapped in the past, clearly misses his teenage years and perhaps has some mental problems. However, the latter is not really developed enough especially when we see hints of why Gary is the way he is. On the other hand, Pegg appears physically dirtier and grittier than the majority of characters he has played before. He goes into straight into the role free and wild, making Gary King perhaps Pegg's coolest character in the trilogy.
On a similar note, Nick Frost switches character type from the
Cornetto
predecessors as he goes from playing Pegg's character's oaf-ish sidekick to an individual with much more physically-sophisticated features. However, while Frost and Pegg almost serve as enemies in the film, Frost's character Andrew Knightley was a seriously underwhelming, unsympathetic character. Admittedly, you can occasionally see that buddy connection Pegg and Frost have on-screen but it was not utilized enough and was not there. Meanwhile, Paddy Considine, Martin Freeman and Eddie Marsan make their presence known in satisfactory style as the remaining three members of the group aiming to finish the 'Golden Mile'. It is also worth noting that Pierce Brosnan makes a decent cameo in the film too.
The World's End
does not in any way feel like a comedy with corny teen-based themes behind it, but it is a film about grown-ups telling a story about growing up. It is neither a love-letter nor a rip-off of science-fiction but it is like a mint-flavoured Cornetto without the mint. In many ways, it felt like Wright and Pegg had adapted narrative concepts of
Shaun Of The Dead
and applied it to
The World's End
by making it more sci-fi. If it actually had the humour identical to the predecessors and had better plot structure, it would have superbly rounded the trilogy off. Nevertheless, it was a disappointing finale that could and should have been better but for an original sci-fi without the humour, it was still somewhat enjoyable.

0 comments,
Reply to this entry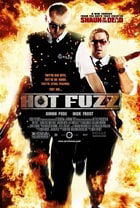 Posted : 4 months, 2 weeks ago on 26 July 2013 03:49 (A review of
Hot Fuzz
)
At the time of its release in 2007,
Hot Fuzz
became the unofficial second installment in the unofficial
Three Flavours Cornetto Trilogy
. After Edgar Wright and Simon Pegg's impressive homage to classic zombie cinema
Shaun Of The Dead
in 2004, their next feature together
Hot Fuzz
is a contribution to buddy-cop action films. While it contains identical comedic themes, technical style and comical violence as its predecessor which pay off as references to its 'predecessor',
Hot Fuzz
becomes a more serious, original follow-up. For these reasons, it is an even stronger installment that has now become a modern benchmark in British comedy.
Hot Fuzz
serves as a thumbs-up to action cinema in its own narrative style. It did this by adapting references from specific films to portray something that mixes originality and parody together. In fact, certain details about the police were included that both demoralizes their duties and reveals truth within the station. The whole plot is not in any way dramatic as the gags and nods dominate but from the characters' perspectives within the fictional village of Sandford; it becomes serious for them which the audience will just find entertainment. It may be slow-paced on occasions and the real action does not take place until the third stage of the film, but the pieces within the narrative, including the laughs, fit together to produce an explosive, exhilarating thrill ride. Therefore, it redeems itself by building up plot, characters and laughs into the icing on the cake, which are the final action sequences.
Another key to
Hot Fuzz
's success was how it highlighted the British culture behind the film's parody tone and narrative style. It did this through mise-en-scéne locations, particularly the pubs, supermarkets and the general atmosphere of Sandford. The film often symbolizes the peaceful tone of the British countryside through director Edgar Wright's camera techniques and the comical violence with progressively arrive supply moments of gags and creative ridicule. On a similar note,
Hot Fuzz
's execution was remarkable on a technical level, particularly in terms of editing. All of the quick-cuts during the action scenes and extreme close-ups of specific props mix with sharp music to produce the exhilarating, badass tone the film bestows.
Compared to his role in
Shaun Of The Dead
, Simon Pegg becomes less idiotic but even more comical in
Hot Fuzz
as he portrays London-based 'super-cop' Nicholas Angel. Simon Pegg's performance was a mixture of hilarious and serious as he fully blends into the character. He constantly sells the continuous jokes and delivers them brilliantly. Minus the meaning of his surname, Nicholas Angel is perhaps what one would call a perfect police officer like Sandford initially appeared the perfect village. However, the aim of the protagonist within the environment he is in is that perfection within society is impossible. Therefore, peace and safety becomes ridiculed and hilarious to see.
As proved in
Shaun Of The Dead
, Simon Pegg has such strong chemistry with Nick Frost in
Hot Fuzz
. Just when you see them on-screen, you can easily tell that they are friends in real-life and when their police-officer characters are not in uniform, they appear as themselves. Nick Frost's role as Danny Butterman symbolizes a true action films fan who feels that Angel is his key to making that dream of car chases and gun fights come true. In some ways, their friendship symbolizes how a film inspires the audience. Meanwhile, Timothy Dalton gives one of his greatest performances in years as the sinister, scheming Simon Skinner and Jim Broadbent prevails in his role as Frank Butterman. It is also worth noting Paddy Considine and Rafe Spall's appearances in the film as the two arrogant detectives who become the centre of many other laughs and almost do nothing but throw insults.
Hot Fuzz
is an acquired taste in the
Cornetto
trilogy. Whether you would call it a homage or parody towards buddy-cop flicks,
Hot Fuzz
is a creative comedy and makes its mark as one of the greatest British films in the last ten years. It contains practically everything that an entertaining film should – it's engaging, it's hilarious, it's exhilarating and it features a both deep and simple plot with colourful characters. Now that we have tasted the red strawberry Cornetto of
Shaun Of The Dead
and the original blue Cornetto of
Hot Fuzz
, there is only the final minty green Cornetto left of
The World's End
to taste and experience that bitter end we are reaching.

0 comments,
Reply to this entry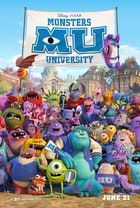 Posted : 5 months ago on 12 July 2013 04:36 (A review of
Monsters University
)
Back in 2001, Pixar worked their magic on
Monsters Inc.
and delivered a cute, thought-provoking, hilarious film which has since remained one of the most beloved family treasures ever. Following its success and worldwide fame, a sequel had been rumoured. However, Pixar go down a different route and instead produced a prequel. Prior
Monsters University
's release, Pixar have been slowly slipping from their once ingenious status. In addition,
Monsters University
is an exercise to apply memory of cinematic experience and for many, to relive childhoods. Therefore, in order for Pixar to find their wake-up call and to fit in the pieces that will satisfy audiences,
Monsters University
had mountains to climb. Nevertheless, most of it paid off and it has consequently become Pixar's freshest feature since
Toy Story 3
.
The idea of Pixar producing a prequel was unexpected and, quite frankly, a back-story explanation from
Monsters Inc.
was not essential. In fact, it was the opposite as the execution of the film's ending desired an aftermath and left an unanswered question. Pixar could have done an entirely original film if they wanted to but they were going downhill and turned to one of their triumphs for an idea. However, Pixar are moving backwards with
Monsters University
, narrative-wise, to relive Pixar's monster world and because it is about college students, for many to feel young again. So although
Monsters University
may be have been an initially pointless project, it's execution in particularly story and characters have sealed its relevance and delivers meaningful messages about self-discovery, teamwork, friendship and living your dreams.
The most creative and surprising aspect of
Monsters University
was its originality. Considering that the film serves as a prequel and features specific reprising characters, Pixar successfully managed to embark us back into the familiar world but also introduce us to something new. The story is practically a teen-comedy and
Monsters University
beautifully executes it at a different angle. Even the teen-like humour worked in which adults and kids can understand. However, it is in that characteristic where
Monsters University
was slightly disappointing. Its predecessor is arguably the funniest film Pixar have ever done but this prequel lacked those similar laugh-out-loud gags when they were expected. In fact, that is where Pixar are still slipping and need to reinvent on again. Meanwhile, the animated effects just keep getting better with Pixar and as expected,
Monsters University
was a visual treat.
In
Monsters Inc
, Mike and Sulley were best friends and were as close as brothers but
Monsters University
explains and reveals how they became so. Their presence in
Monsters Inc
brought so much warmth and it was absolutely wonderful to see them back in this prequel. With Sulley serving as the protagonist and central character in the original film, this time we mainly focus on Mike and his quest to become a top Scarer. Mike as a character defines a young university student's ambitions and the obstacles that lie ahead. Many of
Monsters University
's audience are youngsters, they can experience others in a different world and those who watched
Monsters Inc
as a child as a child will be in a similar field to Mike and Sulley at university. Billy Crystal's portrayal of Mike in
Monsters Inc
was one of the best voice-acting performances but it was great to see him and John Goodman back together. On a similar note, Steve Buscemi, John Ratzenberger and Bob Peterson reprise their supporting roles and make their characters known too.
While we get to see familiar faces again,
Monsters University
introduces a whole variety of new colourful characters that enlightened the film and broadened the monster world even further. Even these characters were categorized into types of teenagers, which include Mike and Sulley's geeky student colleagues – the Oozma Kappa group, their tough opponents the Roar Omega Roar students and Dean Abigail Harscrabble, the headmistress of Monsters University - a character brilliantly voiced by Helen Mirren and portrayed as a similar antagonist to Ratatouille's Anton Ego.
Although
Monsters University
is not the follow-up that we were initially expecting prior production, it has become the film that Pixar have needed in order for them to begin the restoration of their enchanting projects. While the film may lack humour and partially narrative pacing, there has not been a Pixar film since
Toy Story 3
with more creativity, originality and heart. It is a sign of hope that they can go back to their masterful stage. Finally, if there is anything that
Monsters University
has taught, it is that animated follow-ups do genuinely work as long as there are both newly original and predecessor elements included. The real Pixar are coming back!

0 comments,
Reply to this entry