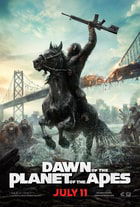 Posted : 4 months, 1 week ago on 14 August 2014 03:45 (A review of
Dawn of the Planet of the Apes
)
Although the original installment released in 1968 remains a classic,
Planet Of The Apes
as a franchise has been mixed due to its mediocre sequels and the 2001 remake. Those films portrayed an ape-dominated world as more like science-fiction adventures than displaying humans and apes as a family with a joint ancestral history. This is where
Rise Of The Planet Of The Apes
succeeded because it captured the heart and more realistic tone, including the visual effects, of humanity's resemblance to apes. It also had a more original touch to it as Hollywood filmed it from more a scientific angle with more depth. Thankfully, its sequel
Dawn Of The Planet Of The Apes
is a triumph and it could be one of the few follow-ups these days to have outshined the predecessor. The reason for
Dawn
's superiority above
Rise
is due to the story examining further between what constitutes being human and being ape through themes as well as enhancing character study. Still,
Dawn
continues this tremendous rebooted franchise with more drama and adventure than before.
The majority of mainstream Hollywood films are about the computer-generated effects. They have been utilized to enhance the visual cinematic experience through genres of either especially action or fantasy/science-fiction, but rarely do we see effects primarily centred for drama. Although we got action scenes in
Dawn Of The Planet Of The Apes
, the film's CGI and motion-capture is arguably the greatest and most realistic ever produced onto the screen. Only the art of performance capture could have worked when performing as apes because the film's message compares and contrasts their connection with humanity. The fact we do not see the actors as these apes on-screen illustrates how they differ themselves from humans yet at the same time, the performer's actions establish that connection further. In terms of the actual effects, the attention to detail was unbelievable which on occasions appeared as clear as high-definition at a higher frame rate. To illustrate this, director Matt Reeves numerously used close-ups and extreme close-ups. These shots become effective in showing character development and the significance became vital when expressing them. Still, if there is a film to show you how CGI is done properly,
Dawn Of The Planet Of The Apes
will fill you in.
The film is set ten years after the events of
Rise Of The Planet Of The Apes
and besides the leading ape Caesar, wonderfully portrayed via motion-capture by Andy Serkis, we see a new ensemble cast. In place of James Franco, Jason Clarke portrays Malcolm who is a genuine family man and the leader of a small group of humans within ape territory. Clarke's character is roughly the same as Franco's in
Rise
but his relationship with Caesar is heartfelt and engaging. Keri Russell and Kodi-Smit McPhee portray Malcolm's girlfriend and young son. This is where
Dawn
, to a degree, resembles itself to
Jurassic Park
- a small group with a family wandering into a whole new wilderness on Earth. Gary Oldman has been an actor of many talents and portrayed a number of heroes and villains throughout his career, but his role as Dreyfus is an interesting one because he is, in fact, neither of them. He hates the apes for making him lose his family and he wants what's best for his species, like Caesar does, but he comes across as a villain. So, Oldman's performance was solid, too. However, the obvious stand-out performer is Andy Serkis who absolutely masterfully portrayed Caesar through motion-capture, a style of acting that he is best known for. From Gollum to Kong and now to Caesar, Serkis has illustrated that even through CGI, we can experience raw human emotions and it goes to show that acting is not about facial expression and body language is equally important. The rest of the motion-capture performances were by unknown actors and there were certain characters that stood out which include Koba, Blue Eyes, Maurice, Rocket and Ash. Still, Serkis was the right guy to lead the other cast of motion capture roles.
Dawn Of The Planet Of The Apes
follows in the footsteps of great sequels that surpass the predecessor. Like
Rise
,
Dawn
does not necessarily serve as a direct prequel to the 1968 classic but tells tales of joint domination on Earth between mankind and apes on a more emotional, realistic scale. For perhaps the first time in the franchise,
Dawn
also constitutes what makes one human and one ape and actually teaches viewers with lessons about how both species are different whilst simultaneously reflecting similarities. Nevertheless, it is a superb sequel that is more engaging, both visually and emotionally, and leaves the viewers with more excitement for a third installment.

0 comments,
Reply to this entry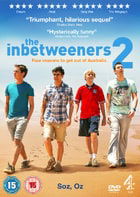 Posted : 4 months, 2 weeks ago on 7 August 2014 12:15 (A review of
The Inbetweeners 2
)
Despite average expectations and uncertainty of living up to the series,
The Inbetweeners Movie
in 2011 had met with positive reception and it seemed like it would be the end of the road for the four lads. However,
The Inbetweeners 2
sees our favourite British youngsters return, probably for their final time, in another of their abroad adventures with sun, sand, sea, booze, sex and women awaiting them. The reason for the series and first film's success has been due to its connection with its target audience - teenagers within the British culture, whilst simultaneously being full of laughs for adults.
The Inbetweeners 2
seemed like a financial project by using its past success as enticement but it proved itself as another success in the series as it delivers exactly what you would expect. It may be slowly suffering from repetition but the humour in
The Inbetweeners
still has not degraded and becomes a fun sequel and possibly finale.
Due to being made for cinema rather than television,
The Inbetweeners 2
was filmed differently in comparison to the series. Like the first film, it has a variety of shots that enhanced creativity within the franchise and to British cinema. The most interesting is Beesley and Morris' use of montage shots which together create meaning by the fact one follows another. The four lads are out in Australia for the same reason and experience the same adventure but it is from four different perspectives. Co-creators and writers of the show and films, Damon Beesley and Iain Morris replace Ben Palmer as
The Inbetweeners 2
director. Both individually and as a pair, Beesley and Morris made their directorial debuts and went off to a solid start by delivering the same moments of laughter that were so great in the series and also expressing something different, filming wise. Their work has now reached its peak and at this rate, it needs no further instalments.
Teenagers, particularly male, are usually structured into certain character types that are different from each other yet inner connections keep them together. Will, Simon, Jay and Neil are all four totally different lads but their mutual resemblances of disaster, unpopularity and behaviour in a social atmosphere makes them more interesting. It actually allows audiences to explore teenagers in this current age at a wider scale. Now, we have seen grown men portray teenagers on numerous occasions, such as
American Pie
, but the four Inbetweeners exemplify almost exactly how male teenagers behave from 16-19 years old, though some could argue it's an exaggeration. Simon Bird, James Buckley, Blake Harrison and Joe Thomas all return to their respective roles and once again, deliver great performances without losing character grasp. Bird's role as Will McKenzie is an exact definition of a teenage geek wanting to become a man but his stubbornness of his surroundings and thoughts draw him back a few steps. Thomas once again delivers as Simon Cooper who is perhaps the most vulnerable of the four which sends him into all sorts of trouble. Blake Harrison shines as Neil Sutherland (this reviewer's favourite Inbetweener) with a simple-minded performance. In fact, it is usually Neil's simple yet somewhat awkward attitude which causes many of the controversies surrounding the boys. And last but not least, James Buckley is still impressive as Jay Cartwright, the one inbetweener who seems the most masculine by his constant talks about sexuality and being a lecturer for the others. In one way or another, we can relate characteristics of these lads to teenagers around us and that is why the show and films are so successful. Minus the four leading stars, we see newbies including Emily Berrington and Freddie Stroma as well as those returning such as Tamla Kari, Lydia Rose Bewley, Greg Davies, David Schaal and Belinda Stewart-Wilson.
Judging from how the first film concluded,
The Inbetweeners 2
was not entirely necessary. It may have gone down the same repetitive, lazy path as
The Hangover
films but it really does not do that and adapts the same adventure types into different circumstances. The humour type is still the same and it still manages to please its viewers and maintain its success; however, over time it may become too much and lose its relevance as they just survived with this one. Thus, despite this sequel is another triumph, it may be safe to say that
The Inbetweeners 2
should be their last adventure as both a film duology and a TV series.

0 comments,
Reply to this entry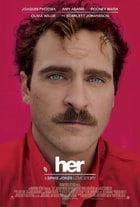 Posted : 4 months, 2 weeks ago on 6 August 2014 02:03 (A review of
Her
)
Anyone who has seen past feature films from Spike Jonze, such as
Being John Malkovich
and
Adaptation
, will notice that he is an unorthodox filmmaker with an auteurist style of expressing human fundamentals within usually a science-fiction, imaginative world. His latest science-fiction drama Her examines the true emotional, physical constitutions of humanity and it communicates with the audience at an intense rate with emotions flying everywhere. Not in a long time has there been a film with such emotional complexity that it doesn't constitute a certain mood. Her also beautifully explores humanity's current connection with technology and creates an argument as to whether it represents the future or is another sci-fi. Nevertheless,
Her
is a ground-breaker that easily makes it Spike Jonze's best to date and one of the most wonderful and original films of the decade.
Besides the unorthodox story,
Her
distances itself from traditional Hollywood seen these days. Spike Jonze's independent approach to not only his original script but to direction establishes Her as a film of narrative complexity. It is simple to describe the plot – a lonely man becomes romantically involved with his operating system, but on an emotional level, it is a whole lot more complicating and challenges that relationship in a variety of ways. It may seem odd on paper but technology is a vital part of our lives today and Theodore exemplifies that connection, even to go as far as fall in love with it. Jonze's incredible script sends the audience into a maze of emotions with the bond between human and operating system slotting in moments of warmth, giggles, confusion, guilt and heartbreak. This is due to the complexity of the relationship being that of a normal human relationship yet one of the two is not even human. There's even a lot of talk about wanting to be human which Jonze brilliantly, especially in the form of Scarlett Johansson, leaves us to imagine Samantha's physical form for ourselves.
On that note,
Her
is also a wonderful visual spectacle. The cinematography by Hoyte Van Hoytema is shot in a colourful tone that balances Los Angeles and it being in a science-fiction like world. It is particularly the use of various colours in medium and wide shots that exemplify this and illustrate a certain character's mood. For example, the film's recurring use of the colour red symbolises romance and love, which is noticed usually on the computing system, Theodore's shirt or the filled lighting. Besides the colour red, Van Hoytema and Jonze utilize other glistening colouring within landscape shots and in medium shots that generate this unique world from Theodore's perspective and to balance it between science-fiction setting and future Los Angeles. Nevertheless, Jonze's direction and Van Hoytema's cinematography is spectacular but it is underrated and deserved further recognition at the Oscars.
It has been a very wise and positive decision for Joaquin Phoenix to return to acting. After his memorable performance in
The Master
, he stars in what is quite possibly his most unique yet emotionally ground-breaking role to date as Theodore Twombly. He is one of those leading characters who have so much about him that he doesn't know what direction he is heading into. His success as a city writer exemplifies signs of creativity and intelligence yet the contents of his work is about romance and relationships, which in this film is difficult for Theodore to maintain. Phoenix's performance is an abundance of sentiments and that is difficult to sustain when playing a character. At times, his acting was funny, it was warm, it was difficult to interpret and it was heart-breaking, which is exactly how Jonze wrote and directed this character. Phoenix was unlucky to have not received an Oscar nomination but now that his return to acting is up and running, he may have his chance next time.
Alongside Joaquin Phoenix, we see a variety of female supporting characters who each give solid performances. Scarlett Johansson provides the voice of operating system Samantha. Her role is unique because she is perhaps the most human character in the film yet we only hear her voice and also, out of the other women we see in the film, Samantha could be the most sexually attractive character yet we do not see her on-screen. We only have to picture her for ourselves, hence why one particular sex scene between Samantha and Theodore is shot in complete darkness. Her relationship with Theodore is so strong that she seems to illustrate real human feelings whilst throughout the film, arguing to herself that they could still be operated. The audience become involved in their bond and at times, we seem to forget that she is a computer. So we become part of inside Theodore's mind, perhaps like Craig and Lotte in
Being John Malkovich
. Scarlett Johansson has not been so engaging in a role until Samantha in
Her
and like Phoenix, she should have received an Oscar nomination for her performance and has become influential to the idea that acting is not entirely about figural expressions. Meanwhile, Amy Adams and Rooney Mara make good appearances in the other two women in Theodore's life, both of whom are human – Catherine (Mara) is his ex-wife and Amy (Adams) as his close friend. Together, this ensemble cast reflect the uniqueness of Jonze's script and direction to create something extraordinary, heartfelt and thought-provoking.
Her
is truly one of a kind. Its unique and simple idea on paper of a human-computer relationship embarks you into a gripping emotional ride for two hours. It convincingly portrays humanity's relationship with technology and how it affects our minds. In fact, the film is complex in itself with genre as to whether it is a science-fiction story inside someone's mind or if this could be our future in years to come. That is how a film truly should conclude – to make its audience think and reflect on things, whether in the past, present or future.
Her
certainly does argue this conspiracy and it still could be possible with technology developing. Nevertheless as a film,
Her
is a genuine, compelling and emotionally powerful masterpiece that could very well be the greatest of 2013 and a strong contender for the best film of the 2010s.

0 comments,
Reply to this entry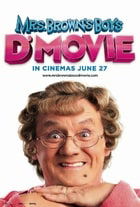 Posted : 5 months, 2 weeks ago on 7 July 2014 07:37 (A review of
Mrs. Brown's Boys D'Movie
)
Since series one aired in 2011, the television show of
Mrs Brown's Boys
has been heavily panned by critics. This has been due to the general idea of a man dressing as a foul-mouthed elderly Irish lady and has been known as "the worst comedy ever made". However despite the negative criticism, it has had an extraordinarily high viewership across the UK with millions per episode. So, it has been a success financially rather than critically and the idea of adapting the series into a film was rather mixed. Following in similar footsteps to
The Inbetweeners Movie
in 2011 after that franchise's success, the film would gain a wider audience outside of its original broadcasting source but would also risk overkill and simply come across as a money-grubbing project. As a fan of the show, expectations of the film were mixed and that is exactly what it became. It still featured the same style of comedy from the series but felt too forced, lacked momentum in traditional situation comedy and the plot was weak. Therefore,
Mrs Brown's Boys D'Movie
was rather unnecessary in general but neither was it entirely as awful as expected.
Even as a situation-comedy, the television series of
Mrs Brown's Boys
was never anything to take seriously. In fact, its financial success is fighting back against the critics. Production on the feature film was never going to be a spectacle but even at a 3.6 million budget, it did decently. The series was filmed and set entirely in a live-audience studio and the film perhaps added a little more freedom and in terms of tone and filming, it was a delight to watch. Furthermore the fact that it utilises drama and truthful moralities about family and friends adds a sense of sophistication in light of the immature, forced humour. Still, it is in the plot that was the Achilles heel, particularly the use of disability and racial stereotypes in which it becomes a parody of society. It is totally unrealistic and is simply a more forced and cornier episode that has been extended.
Some of the most notable comedies in Hollywood have featured men dressing as women, such as
Some Like It Hot, Tootsie
and
Mrs Doubtfire
. In its own way,
Mrs Brown's Boys D'Movie
parodies the idea whilst at the same time, attempts to be a serious within itself and the plot. A ridiculous story and a ridiculous character simply connect. As well as being the creator and screenwriter of the series, Brendan O'Carroll stars in the role of Agnes Brown who is practically a parody of everything she claims to be. As a mother of six, her bad-mouth attitude often gets her into trouble and often does irresponsible things for a parent and among everyone she is like a matriarch dictator when she doesn't really need to be. O'Carroll performs well for such a ridiculous character but still, I wouldn't be surprised if he, and the film in general, earns Razzie nominations next year. The majority of his ensemble cast are hardly well-known nor are some of them even professional actors. In fact, many are O'Carroll's own family members which include his real-life sister, wife, son, daughter and grandson. They all bond well with O'Carroll and Mrs Brown on-screen but the problem is that because Mrs Brown is such a daft character, generally, the supporting characters aren't given the time of day either. However, although Mrs Brown is pretty absurd, there is something enjoyable about her in the series but in the film, it wasn't really the same. It must be the "so stupid its fun" feeling has drawn the show and potentially the film's financial success.
Judging from
Mrs Brown's Boys D'Movie
's release in general, it is becoming clear that it is suffering from repetition with the same elements, particularly humour and characters, being displayed over and over again without moving forward. Depending on their own expectations, fans of the original series either will like it or they won't but those who don't will most likely despise the film. From this reviewer's perspective,
Mrs Brown's Boys D'Movie
was awful in terms of plot, characters and humour but was filmed with a touch of enlightenment. It should simply stick to being a television series because everything that was flawed about it seemed to be too disproportionate for even an independent film.

0 comments,
Reply to this entry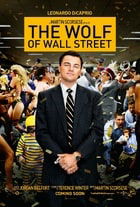 Posted : 5 months, 2 weeks ago on 7 July 2014 04:52 (A review of
The Wolf Of Wall Street
)
To an extent,
The Wolf Of Wall Street
is like an experiment on part of director Martin Scorsese. Throughout his career, he has been known for some of the most notorious gangster and crime films in Hollywood and his past two projects
Shutter Island
and
Hugo
had been out of left field from his past auteurist techniques.
The Wolf Of Wall Street
marks the return of Scorsese and cast members embarking into a gangster-like underworld with prospects of criminals, money and drugs whilst simultaneously attempting to live a life outside of it. In that sense,
The Wolf Of Wall Street
is a bit like
Goodfellas
all over again but in a more contemporary visual style. It tells the true story of Jordan Belfort, a stock broker who rises through corruption, money, drugs and sex which consequently leads to his fall. Just by that short synopsis, it is certainly a story that Scorsese would be able to pull off seeing as it's identical to
Goodfellas
.
The Wolf Of Wall Street
is another superb Scorsese triumph and proves that he can still at over 70 years old re-create his trademark style of the crime genre.
In terms of
The Wolf Of Wall Street
's contents, it is filled with interesting concepts of filming techniques whilst also illustrating moments of shock and dark humour. In some ways, Scorsese has made this like a documentary with DiCaprio as Jordan being both a talking-head and utilising voice-over narration telling his story. These strategies worked because it is told from the perspective of specific individuals and Jordan is the central figure to the story. Furthermore, we have witnessed a range of films featuring shocking sex scenes and excessive use of strong language but not in a long time has there been one featuring more than in
The Wolf Of Wall Street
. This brings us to what the film provides on an emotional level as there are moments of pure hilarity. Black comedies featuring crime only intends to be funny with a certain sense of humour and jokes aren't directly told in the plot like in traditional comedies. To an extent, this coincides with humour from films by the Coen Brothers and Quentin Tarantino.
The Wolf Of Wall Street
sees Leonardo DiCaprio collaborate with Martin Scorsese for the fifth time. Their previous works together have seen a wider ensemble cast with highly developed supporting characters becoming almost like shared leading roles with DiCaprio, but
The Wolf Of Wall Street
is his film alone. He absolutely shines as Jordan Belfort with a performance that could possibly be his most complete to date. In this role, he presents pure charisma that sealed his place as a Hollywood star back in the mid-1990s. This is particularly due to Jordan's charms and intelligence among peers and to the audience. On the other hand, his age catches up with the character he is playing as he becomes the leading, independent businessman and crook whilst we progressively follow Jordan down his destructive path from rise to fall, similar to Henry Hill in
Goodfellas
.
Furthermore, Jonah Hill has been an actor who, judging from his previous Oscar-nominated performance in
Moneyball
, does have a talent outside of the traditional overweight, geeky and rather idiotic stereotype that he's usually been portraying. Whilst that character type is featured in
The Wolf Of Wall Street
, Hill's performance as Donnie Azoff matches with the film's dark humour and deserved to get his second Oscar nomination. Newcomer Margot Robbie also made her presence known in Scorsese's latest in the role of Naomi Lapaglia/Belfort as her performance is nothing short of sexy yet emotional. It wasn't the career breakthrough as we have seen in the past but we could see that of her in future performance, and her role in
The Wolf Of Wall Street
has shown she is capable.
Running at 180 minutes,
The Wolf Of Wall Street
may seem like a very slowly paced and stretchy film which it is slightly within the film's final 15-20 minutes but from the beginning, you are hooked and through narrative time, will be drawn in Jordan's path of money, drugs and sex to his downfall. It is probably Scorsese's longest film but has certainly cited itself as a reminder that the legendary director hasn't gone weary over time with his trademark genre.
The Wolf Of Wall Street
may shock viewers with his explicit use of sexual activity, innuendos, drug use and language but it goes beyond the extreme by making it funny to which Scorsese impressively pulled off. Scorsese is still a sublime director and whatever feature he brings next will be another with exciting and high expectations.

0 comments,
Reply to this entry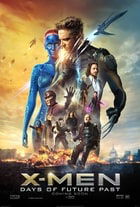 Posted : 5 months, 3 weeks ago on 2 July 2014 11:09 (A review of
X-Men: Days of Future Past
)
Following
The Avengers
in 2012, Marvel Comics are currently going through a phase of expanding their universe within their cinematic adaptations by introducing further characters than the typical individual hero and villain. The
X-Men
series alone have their variety of characters which has usually featured an ensemble cast and began back in 2000 with its first instalment. In 2011, we saw the impressive prequel
X-Men: First Class
that filled in a few untold gaps of the supposed original trilogy, particularly the broken friendship between Eric and Charles. Now, in 2014 we have
Days Of Future Past
, possibly the most unique
X-Men
adaptation so far due to its narrative complexity. Serving as a sequel to both
The Last Stand
and
First Class
,
Days Of Future Past
bridges between two eras of the series with the result being arguably the greatest in the franchise.
The most extraordinary aspect of
X-Men: Days Of Future Past
was its narrative structure. When you think of science-fiction and time travel, you immediately think of
Back To The Future
, but
Days Of Future Past
implements a story that totally alters how we have perceived the first 'original' trilogy. In fact, only the
X-Men
series in comic book adaptations could have pulled off a film set in different narrative times because it is a wide universe on its own, and its variety of heroes and villains each coincide with different background stories that make them connect. This is particularly due to Logan being the same age or perhaps older than Xavier and Lehnsherr. Furthermore, how the different time settings were structured within its mise-en-scéne was impressive. Like in
X-Men: First Class
, the earlier decades of the 20th century depicted in
Days Of Future Past
felt like it was set during those stages. It didn't feel as colourful or tonally rich compared to the previous three films which has excelled impressively from a historical viewpoint. However, the only issue with the narrative style was the futuristic and dystopian future with older Xavier and Lehnsherr with the other X-Men. It appeared too unrealistic for Earth and felt somewhat distorted within the narrative by raising question as to which point was this set inbetween predecessors. Was it inbetween
X2
and
X-Men: The Last Stand
or, considering it's a sequel, after the latter? Despite this, the narrative style and visual effects were impressive and particularly the editing between past and present time was convincing and done creatively.
The
X-Men
series have always been successful on part of their ensemble cast members. Hugh Jackman who has been part of the series since day one reprises his role as Logan/Wolverine for a fifth time and shines once again. You would think that after five performances that there would be a slight break in character but Jackman constantly succeeds. He may now be fourteen years older compared to his first performance and both his masculinity, both physically and in personality, as an actor contributes a lot to his role of Logan and continues to deliver some of the best performances in comic book adaptations. Jackman as Logan has been the centre of the
X-Men
series and though he had a humourous cameo in
First Class
, he now has more screen time in
Days Of Future Past
with James McAvoy and Michael Fassbender. Although we see younger versions of both Xavier and Lehnsherr and that Logan has appeared alongside Patrick Stewart and Ian McKellen, McAvoy and Fassbender manage to hold the same chemistry. McAvoy's performance in particular was superior as it focused a lot on his powers, primarily reflecting them as a danger of what's inside his own mind as opposed to a gift of reading other people's minds as previously depicted. Fassbender is equally as masculine in the role of Eric Lehnsherr/Magneto as Sir Ian McKellen who also makes a solid re-appearance.
Although Logan is the centre of the past and present tense in
Days Of Future Past
, there is no main protagonist in this film. It carries a lot of background detail and important plot points of supporting characters who progressively become leading, particularly Mystique/Raven. Now practically a young superstar in Hollywood, Jennifer Lawrence delivers another superb performance as Mystique who goes beyond Rebecca Romijn's previous portrayal of the character. She's good in action sequences, genuinely heartfelt and sexy which is Mystique/Raven in a nutshell. In fact,
Days Of Future Past
could secretly be Lawrence's film when every film that she's in, even supporting roles, seems to be these days. Furthermore, we see Nicholas Hoult return as Beast/Hank McCoy who is portrayed identically to the Hulk in
The Avengers
. It examined a lot about McCoy and how the Beast affects him both physically and emotionally. It is difficult to compare Hoult's role to Kelsey Grammar's in
The Last Stand
as the latter came into the series quite late and wasn't developed enough like Hoult's, but together, they've been convincing as the Beast and perhaps challenge the current portrayal of fellow Marvel man-monster - the Hulk. Finally, we see solid cameo returning performances from Ellen Page, Halle Berry, Anna Paquin and Shawn Ashmore.
With comic book adaptations these days either becoming bloated with too many characters and subplots or corny,
X-Men: Days Of Future Past
luckily avoids both and becomes a film that has totally altered how we perceive the series. It bridges between the series' two eras and excellently makes reference to past instalments with characters whilst simultaneously creating something different with the complex plot. With the exception of a strange dystopian future, the plot becomes mind-blowing, the action is intense, visual effects are stunning and the performances are sublime. Therefore,
X-Men: Days Of Future Past
has now become the greatest film in the
X-Men
franchise and among the best Marvel adaptations of all time.

0 comments,
Reply to this entry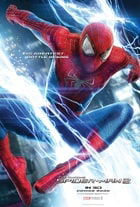 Posted : 6 months, 3 weeks ago on 31 May 2014 08:26 (A review of
The Amazing Spider-Man 2
)
The two reboots in the
Spider-Man
franchise have been released too quickly, after less than a decade since the first theatrical trilogy. The 2012 film took a new turn for Spidey as we witnessed a darker tone yet felt somewhat empty in terms of execution. Two years later, Sony and Marvel released its sequel and although it is better regarding characters and visual experience,
The Amazing Spider-Man 2
still falls flat through plot contents and irrelevant references to future films. So, it does not necessarily stand out as an individual feature, let alone a sequel, and still doesn't quite become the convincing return for Spider-Man and co which we are still waiting for.
Marc Webb returns to direct
The Amazing Spider-Man 2
after the predecessor and he practically recycles contents from the first film. On a visual and technical level, Webb edges closer to the original comics' tone than Raimi's trilogy did. The film was impressive in that sense but the concepts of plot and characters still feel flat, even Peter Parker/Spider-Man. The first reboot in 2012 was practically a remake of Raimi's first instalment in 2002, with the involvement and motives of both Gwen and Connors/Lizard being identical to Norman and Mary Jane, and while we are introduced to Electro and Rhino,
The Amazing Spider-Man 2
is identical to the second Raimi film. The two reboots have perhaps been made too soon and unfortunately due to this, it is utilising pieces from Raimi's trilogy and lacking originality to the comics.
The Amazing Spider-Man 2
also strangely aims to provide hints for future Marvel projects. In fact, a lot of the footage, particularly on Rhino's part and specific images, felt like a trailer for a third installment. Webb's
Spider-Man
series is still not impressive but at the same time, could have been worse.
As two different franchises from opposing directors, we have seen two different types of Peter Parker. While Tobey Maguire had a nerdier approach to the character like in the original comics, Andrew Garfield attempts to add more raw emotion. However, the problem with Garfield as Parker is this - he still doesn't show the audience what type of guy he is. Is he a geek, a skater, a heart throb or a combination of all three? This may add more complexity on Garfield's part in the role and does enhance more emotion than Maguire did. Furthermore, when an actor plays a superhero or supervillain, they either stand out as that alias or as their human alter-ego. Garfield has more the youthful physicality for Spider-Man whereas Maguire had more for Peter Parker. Therefore, Garfield is perhaps a stronger Spider-Man. One problem with Garfield as Spider-Man, however, is the needless implementation of humour during action sequences. It works with Iron Man as Tony Stark is a smug character with a dark sense of humour but Garfield is too serious in the role of Peter Parker to throw in humour as Spider-Man.
Meanwhile, Emma Stone delivers another fine performance as Gwen Stacy. She delivers the intelligence and innocence of Gwen at a more superior level than Bryce Dallas Howard in
Spider-Man 3
and other than Peter, she is the heart of the film with heartfelt chemistry with him.
The Amazing Spider-Man 2
had multiple rumours during production regarding the amount of villains. The central antagonist of the film was Jamie Foxx in the role of Max Dillon/Electro. Having closer resemblance to the Ultimate version of Electro, Foxx was impressive in the role; however, Max's motives to become evil in the form of Electro were rather weak. Dane DeHaan becomes the new Harry Osborn in
The Amazing Spider-Man 2
with a fine performance. Although DeHaan's role is perhaps influenced from his breakthrough performance in
Chronicle
and that it is difficult to touch or come close to James Franco's version of the character, DeHaan is on par with convincing psychological issues, particularly following the transformation into Green Goblin. Sally Field makes an appearance as Aunt May Parker with a genuinely heartfelt performance and Paul Giamatti provides hints for forthcoming instalments with a decent cameo as Aleksei Sytesvich/Rhino.
Although
The Amazing Spider-Man 2
is more superior than its predecessor, its weak spots still has not make it an entirely promising rebooted series. Marvel seem to be trying too hard by bloating in too many subplots and too many characters. This sequel did not quite suffer in that respect like
Spider-Man 3
but even so with its closer resemblance to the original comics, it could finally reach its full potential with
The Amazing Spider-Man 3
and hinted
Sinister Six
feature.

0 comments,
Reply to this entry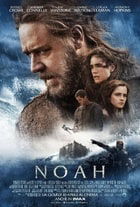 Posted : 7 months, 1 week ago on 13 May 2014 09:20 (A review of
Noah
)
Before seeing
Noah
on the big screen, initial expectations were a mixed bag. Aronofsky's auteurist style through glowing visual spectacle and his own psychological visions of life would make Noah stand out. However, because we had yet to see a spectacular Biblical adaptation of Noah's Ark and that Aronofsky made minor adjustments to develop his own interpretation, the faithfulness to the original tale had been uncertain. This is primarily due to Hollywood centralising spectacle vision these days above plot concepts and character development. Still, it is an Aronofsky film and the majority of his work had become successful.
Noah
took a different turn from any other Noah adaptation, if not any Biblical film, than we have seen in a long time as it focuses more about the consequences of evil among humanity, which we can understand in real life, and expresses an important message - the world that was created isn't a bad place, it's the people in it.
Aronofsky has always been a creative auteur in bridging a characters' vision of their fantasies through imagination and reality, whether psychologically in
Black Swan
and
Requiem For A Dream
or visually in
The Fountain
. The Genesis tale of Noah and his Ark is vital to Aronofsky's auteurist style as the story illustrates on a visual scale, the history of mankind and formation of the Earth, whilst also focusing on the consequences of mankind and psychological viewpoint of Noah. Details leading to the events are told in a prologue in a unique animation, similar to
Harry Potter And The Deathly Hallows: Part I
. The fact it was done in this style allows viewers to imagine those occurrences, such as Adam and Eve as well as Cain and Abel, for themselves. The animation also recreates history, at least according to the Bible, and makes it appear more supernatural, representing a significance of Heaven and Hell. Aronofsky also applied a superb stop-motion sequence depicting the history of the universe and evolution of life which could possible serve as historical theories regarding Earth's formation. He also uses multiple landscape shots of Earth to signify it as pre-historical and examine the naturalistic beauty of the world, though damaged by mankind. Nevertheless, Aronofsky has always been an artistic director and his work on Noah would perhaps be his most innovative, visually, and deserves critical acclaim for yet another triumph.
Once again, we are witnessing Russell Crowe in another historical drama playing a leading figure. From Maximus and Robin Hood and now to Noah, Crowe delivers a performance that is extraordinary that bridges heroism and psychoanalysis. Very much like how Aronofsky had co-written the script, Crowe expressed Noah as a far more analytical character than he had been before and reveals the previously overlooked concepts of human conscience. Crowe is evidently a superior leading, powerful star in historical films that emphasise on human drama and thankfully, his performance as Noah could be about as faithful to the Bible. Jennifer Connelly portrays his wife Naameh, who may be an underdeveloped character but is simply represented as the mother of the family. Emma Watson's career just got even better with another mature performance as Ila who, to a certain extent, becomes as important to the film as Noah himself as the film progresses. With more analysis, it could be possible that it's secretly Watson's film more than Crowe's. Meanwhile, Ray Winstone has been overshadowed throughout his films these days but his role as Tubal-cain is possibly one of his biggest roles to date. It may not have been entirely relevant, but similar to half of his name, he reflected the evil of mankind at the time which became essential for the flood. Logan Lerman, who ironically starred with Watson in
The Perks Of Being A Wallflower
, makes a surprisingly good appearance in the film as Noah's second son Ham and Anthony Hopkins, who seems to play the oldest character in high-budget productions these days, added further sophistication into the film as Noah's grandfather Methuselah.
Aronofsky takes an interesting turn with
Noah
as he focuses less on satisfying religious folk with Biblical contents with its main emphasis being on human drama, psychoanalysis of the human mind and the consequences of evil. Aronofsky utilises his own unique visionary style as an auteur and applies human drama to this Genesis tale better than any other previous adaptation. Thus,
Noah
is a beautifully filmed, well-performed and uniquely written success which deserves its place among Aronofsky's best films to date and that he could be a strong candidate to adapt another Biblical tale in the future.

0 comments,
Reply to this entry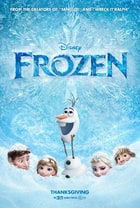 Posted : 10 months, 3 weeks ago on 3 February 2014 07:35 (A review of
Frozen
)
When looking back at the fifty-two previous feature films from Walt Disney Animations, the vast majority would perhaps refer their favourites to be during the Renaissance era in the 1990s and those made during the early days of Disney. Their latest, and fifty-third, animation
Frozen
continues perhaps the second Disney Renaissance and implements the true, enchanting magic of Disney that we have not seen for a long time. Based on a Hans Christian Andersen's tale, whose other work has been adapted by Disney before -
The Little Mermaid
,
Frozen
possesses the identical traits to the greatest eras of Disney animations. In fact, excluding Pixar, it has become easily the greatest animated Disney feature that has practically everything we would expect of it: heartwarming characters, beautiful story, breath-taking visual effects, energetic songs and most importantly - heart that leaves an important, moral message.
The main aims of Disney animated films over the years have been to not only showing magic, but emotionally experience it.
Frozen
implements the fantastical, fairy tale-like enchantment that we have not seen from Disney in a long time. To a certain extent, the film not only revives traditional Disney magic but pays homage to it. For example, the castle of Arendelle resembles the actual Disney castle in Florida. The enchantment centres from there and its surroundings enhance it. In addition,
Frozen
may be for a different generation, it possessed the same type of energetic songs that have been so successful for Disney over the years, especially "Let It Go" which is perhaps the greatest song in Disney animation since "You'll Be In My Heart" in
Tarzan
. Similarly,
Frozen
was filmed in 3D animation, opposite to the majority of past Disney animations. The effects enhanced the magic with its sublime detail of particularly snow, ice and water. On a technical level, if there's anything that
Frozen
has taught us, it's that Disney magic still lives with perhaps the opposing style of animation - 3D.
Other aspects of
Frozen
which has made it a superb Disney classic is the heartwarming characters, who each resemble characteristics to those from the past. Anna is a traditional Disney Princess, particularly like Belle with her energetic passion and loyalty to her family as well as Ariel, with her instant romantic connection to Hans. Anna's older sister Elsa, the Snow Queen, takes a slightly little adjustment to supporting characters within Disney narratives. Her unique ability of creating ice and snow with her hands was the audience's first impression of what the film was going to be about and yet, it is that which brings the two sisters together. Possessing power is normally a Disney antagonist's passion but in
Frozen
it shifts away from that and becomes something different by going more personal. Furthermore, Olaf the Snowman is a humorous and delightfully original supporting character. It became an interesting concept of a snowman's desire to live in the summer, and the creativity of that side of the plot worked. Olaf resembles those characters, particularly in the Disney Renaissance era who became side-kick material to the protagonist, such as Genie in
Aladdin
, Timon & Pumbaa in
The Lion King
, Mushu in
Mulan
, Phil in
Hercules
. In that sense, Olaf provides a new meaning to certain Disney supporting characters with his personal ambitions yet pays homage to them.
Although we have seen delightful Disney animations in recent years, none of them compare to the true Disney magic that
Frozen
possessed. All of the greatest classics have left the audience with important messages and
Frozen
certainly does that - love is the ultimate healer and the best way to defeat hate is to love. In that sense, it is a heart-melting treasure for both adults and children. Nevertheless,
Frozen
is the type of film that even Pixar need at this moment and it could be the first Disney animation (excluding Pixar) to win the Academy Award for Best Animated Picture.

0 comments,
Reply to this entry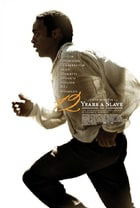 Posted : 11 months ago on 21 January 2014 10:35 (A review of
12 Years a Slave
)
Having the ability to cinematically re-tell a chapter of history has expanded rapidly in this generation. The majority of bio-pics and historical-dramas feature a story with oppressive contents; however, there are the odd few true stories which depict a touch of hope within humanity.
12 Years A Slave
tells a story of pre-Civil War America that represents the brutality of slavery whilst within it, introduces Solomon Northup's extraordinary and touching tale during enslavement. Following in similar footsteps to Steven Spielberg's
Schindler's List
and Roman Polanski's
The Pianist
,
12 Years A Slave
certainly does provide enough visual persuasion of 1800s American slavery whilst also becoming a fantastic bio-pic filled with sublime performances from its ensemble cast and breath-taking mise-en-scéne.
Although slavery in America occurred in the 19th century, for Hollywood to illustrate and promote an oppressive piece of their history may have been difficult. Still, the aim was to interpret American slavery as it was at the time. Last year we saw
Django Unchained
, a slight historical twist of slavery in the US but
12 Years A Slave
more realistically portrays a brutal reflection, especially the attention to detail in moments of violence and abuse. Furthermore, slavery in
12 Years A Slave
is centred primarily on Northup's personal experience in which the whole concept becomes both disturbing and inspiring. Similar to the representation of the Holocaust in
Schindler's List
and Nazi-invaded Poland in
The Pianist
, Northup's 12-year odyssey of enslavement exposed inner faith, which is the key to a bio-pic told within a hostile environment.
Prior to directing
12 Years A Slave
, Steve McQueen had only made two features -
Shame
and
Hunger
, both of which are low-budget, British independent films. In their own ways, both have been sadistic projects from the perspective of its protagonist. In that sense,
12 Years A Slave
and its contents became prominent to McQueen's directorial style and subject choice.
12 Years A Slave
became less independent than McQueen's previous works and had consequently become a high-standard film, with a higher budget and more Hollywood-y touch to it. At the same time, it still maintained the perspective of Northup within the dark and raw surroundings. Similarly, while the subject is oppressive, the actual production of
12 Years A Slave
was beautiful, particularly Sean Bobbit's cinematography who occasionally highlights the natural landscapes; therefore, enhancing the realistic touch of 1800s America.
Throughout his career up until now, Chiwetel Ejiofor has been 'that actor' who made regular supporting appearances behind central stars. However, Ejiofor leads the pack in this historical-drama with a superb breakthrough performance. Similar to Adrien Brody's performance in
The Pianist
, Ejiofor reflects Northup's clear family-minded, sensitive nature whilst exhibiting the horrors of slavery. We observe many African-Americans in
12 Years A Slave
but Northup becomes
the
black male slave as his journey of torture, pain and sorrow illustrates a clear understanding to viewers from just one man's viewpoint. Nevertheless, Ejiofor has finally had his breakthrough role and deserves to be an Oscar contender. Meanwhile, Lupita Nyong'o makes her acting debut in an outstanding performance as female slave Petsey. Like Ejiofor, Nyong'o's performance is a representation of gender within American slavery and her role impressively interpreted the vulnerability and innocence of women during enslavement as well as the pain, cries and pure fright.
Michael Fassbender returns for the third consecutive time with Steve McQueen. Following his previous critically acclaimed performance in
Shame
, Fassbender shines once again as the sadistic plantation owner Edwin Epps. Fassbender has portrayed cold, bitter characters in the past and this became advantageous to his role in
12 Years A Slave
. He superbly reflected the cold-hearted, sinister mannerism of Epps; therefore, honestly depicting the cruelty of Caucasian plantation owners towards their slaves. In addition, Benedict Cumberbatch makes a decent appearance as William Ford, another plantation owner but more benevolent than Epps. Paul Dano also gets some screen time as Ford's abusive and incredibly racist carpenter. Being arguably the most racist character in the entire film, Paul Dano brilliantly enhanced further realism among their treatment of black people during that period. As a result, it has become his greatest performance since
There Will Be Blood
or even
Little Miss Sunshine
.
Whether based on real-life events or an original screenplay, the cinematic representation of slavery is bound to raise curiosity and occasional controversy, especially when there's slavery involved.
12 Years A Slave
marvellously depicts to viewers how America was in the South during that period, which was enhanced further by McQueen's superb directing, excellent performances from particularly Ejiofor, Fassbender and Nyong'o. McQueen's latest is as energetic, drama-wise, and is not far among
Schindler's List
and
The Pianist
in terms of expressing human drama through historical facts. Nevertheless,
12 Years A Slave
may be a stomach-turning film but there is no doubt it is one of the most powerful bio-pics of this generation and will be a strong contender for Best Picture.

0 comments,
Reply to this entry